We are so excited to start a blog by us for us!
The everyday life of going out to eat (not easy, if you know what I mean); grocery shopping, talking to my non-organic living friends/family (apparently we're all nuts, lol), leaves me feeling so frustrated. I always end up spending two hours at the grocery store reading every label and my mom calling me thinking I have officially lost my mind.
Let's not forget the part where I explain to her (every time) all the junk they add to things and why corn syrup is one of the very many things we should not consume, only to hear, "Jess, I just don't have the time to be organic and read everything!" (unsure what that really means?!).
What I did know was that I wanted to start helping people find the ease in healthy cooking (ideally organic) but doing the best they can. Not only that, but knowing where things from come and not just what they tell you but really going and looking!
Through my own personal journey of just talking with my patients/friends/family, I have learned about so many awesome places, so many cool recipes, neat farmers markets, a million different supplements, and which deodorant doesn't make you stink (haha you know the struggle is REAL on that one!).
I racked my brain on where did I want to begin sharing and then one night, cooking with my Instapot (God sent) I saw my super easy Wildtree sauce and thought, this is it! WILDTREE! I swear to you, it's the easiest stuff ever. It's organic (a double win) and I can make it in my Instapot (the real bonus)!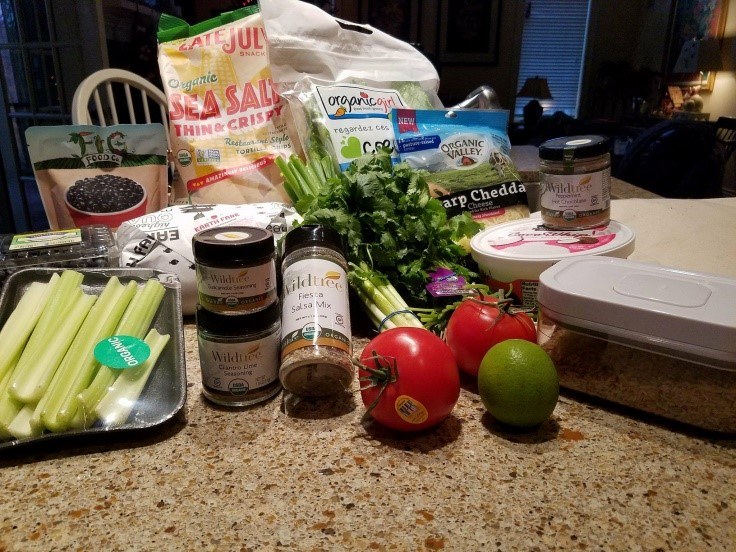 I picked a recipe that I thought was somewhere in the middle of time prepping. From start to finish the prep time is 15-20 mins max. It all depends on what you would like to add and/or like me, dice half the chicken along with the fat because you hate it. Lol. Another added bonus to this recipe (or any other) is if you don't like chicken, just swap with beef or on our better days of trying to stay lower on poultry you can do chickpeas.
So, here we go…
Santa Fa Chicken with a side of brown rice, guacamole to munch on and to put on the meal ; ) and of course the dessert: S'more's dip! YUM!
First and foremost, bust out that Instapot!! If you don't own one, I can seriously tell you it's my favorite gadget and it's a MUST. Easily found at target with 5% off for Target card or Amazon! Here's the Target link…click here
I started with the brown rice in the Instapot. I used Wildtree coconut oil and let it melt in the pot (2 seconds, literally) and then added 2 cups rice, 2 ½  cups water & 2 tsp Wildtree cilantro lime seasoning. Click multigrain and in 23 mins you have rice! This can also be made on stove-top but I'm turning into a 1 pot meal type of girl.
23 mins is awesome as this gives me time to prep everything else. Next, I made gaucamole and the reason for this next is honestly I wanted something to munch on during this, haha.
Cut  3-4 avocado's, add 2-3 tablespoons of the Wildtree guacamole seasoning to taste and mix. Viola! Add a splash of fresh lime (if you want) and you are rocking and rolling with an easy dip. Don't get me wrong, I love fresh gaucamole but in the reality of life I don't have the time to dice and chop it all, nor do I always have all the ingredients at home.
On to the next prep work…the main dish! Grab a big freezer bag as all the next ingredients will be put into it. You need 6 chicken breasts (although we are a family of just 2, making this much you can freeze or have awesome leftovers). Take off the fat (if you're like me you will butcher the chicken just to take it all off, lol). Now go ahead and put them into the freezer bag, dice up fresh tomatoes or use crushed tomatoes (the cook's choice), a few tablespoons of the Wildtree fiesta salsa mix and dump it all into the same bag with the chicken. Give the bag a few good shakes and there ya go, in the Instapot it goes!
At this point, my rice is finishing up and I put it into a bowl. I use the same pot and put the entire contents into the Instapot and let it cook for about 12 mins. While that's cooking, you can easily clean up and get ready to eat. Just top off the chicken with diced cilantro & scallions & shredded cheddar cheese (optional).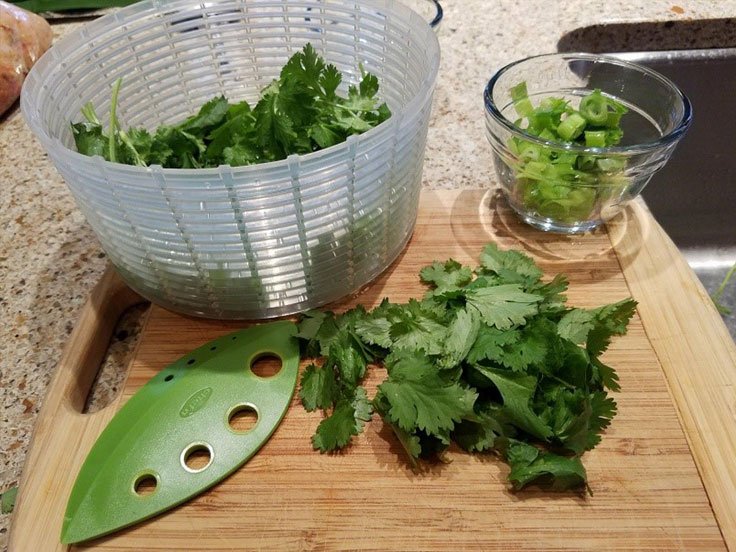 I will tell you, I love sweets, I'm trying to slowly cut down but in the meantime and during the holidays I just do easy, quick options. I choose light coco whip and added Wildtree S'mores mix and in one minute it was done. I used gram crackers to dip it in. I'm sure by now you know, I'm all about healthy, quick, and easy! So, while the chicken was finishing up I made a dessert in 2 minutes!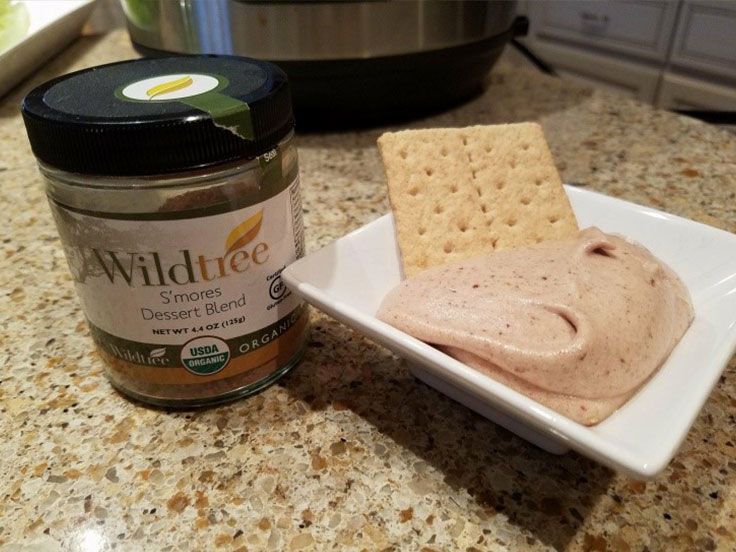 I grabbed Organic Girl (my favorite salad brand) and used it as a wrap. My husband likes a more (as he says) "hearty" meal, and went for a big bowl of rice with the chicken and topped with guacamole (if there's any leftover, lol).
Needless to say, this entire meal took under an hour and it was organic, healthy, and one pot! Yaay!
Santa Fe Chicken Recipe
Ingredients:
6 (4 ounce) boneless skinless chicken breasts
2 (10 ounce) cans diced tomatoes with green chiles
1 (15.5 ounce) can black beans drained and rinsed
1/4 cup Fiesta Salsa Mix
2 cups dry white rice prepared according to package directions
1 cup shredded cheddar cheese
1 cup sliced scallions
1/2 cup chopped cilantro
Directions:
Add the chicken, diced tomatoes, black beans, and Fiesta Salsa Mix to a slow cooker and cook on low for 6-8 hours or on high for 4-5 hours. Remove chicken and shred. Return to slow cooker and toss. Serve over rice with cheddar, scallions, and cilantro.
Guacamole
Ingredients:
2 avocados
4 1/2 teaspoons Guacamole Seasoning
Directions:
Mix together!
S'More Whip Dip
Ingredients:
2 tablespoons S'mores Dessert Blend
4 ounces Cocowhip
Directions:
Mix together whipped topping and Wildtree S'mores Dip. Refrigerate for 1 hour before serving with cookies or crackers.