Meet Our Team
Jessica—Dental Hygienist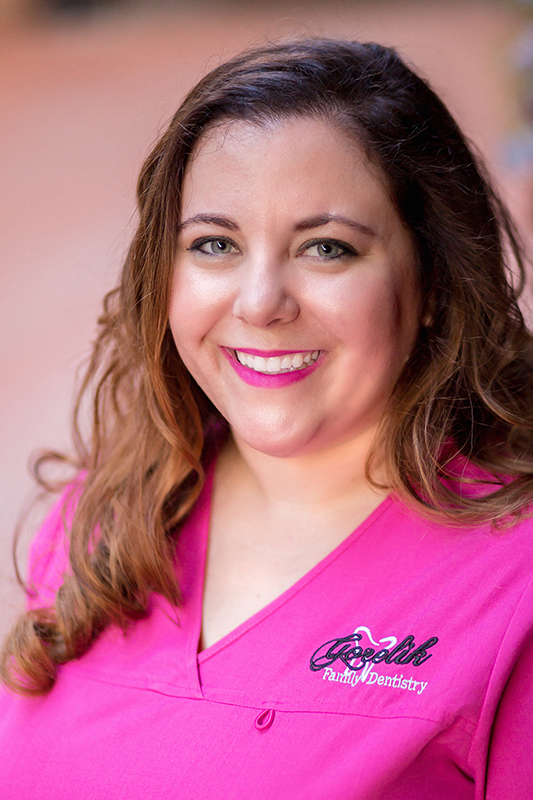 Jessica is a Florida native and studied at the Tallahassee Community College. Her favorite part about working in dentistry is the one-on-one relationships she has with so many wonderful people. She loves the patient rapport we have at our dental office and educating those who visit us about oral health care. Jessica also continues her education to keep up with the latest technologies and concepts of dentistry. Her compassion for people and love for the field of dentistry has made her a wonderful addition to Dr. Julia Gorelik's team. She loves knowing that at the end of each day, she has provided very personal dental care. When not at the dental office, Jessica enjoys cooking, traveling, and spending time with her friends and family.
Lana – Dental Assistant


Lana has worked as a dental assistant for more than six years and has received additional training to enable her to provide you with the highest possible level of care. She has completed additional education and certification in dental implants and sedation dentistry, and she is committed to helping you feel comfortable, answering your questions, and providing the quality care you need to enjoy your smile once more. Away from the office, Lana enjoys traveling, going camping, and spending time with her husband and four children.